Are you a better umpire than your friends? Who is better at making LBW decisions?
Try your umpiring skills in this unique game for all the cricket players and fans around the world. Easy to pick up but hard to master!

In this game you are the umpire in cricket matches instead of being one of the players. You need to make correct LBW decisions and continue your streak of correct decisions. Predict the swing movement of the ball in the air and the spin movement on the ground besides knowing the LBW laws of cricket. Level up your character to achieve new skills.
Trailer
Art work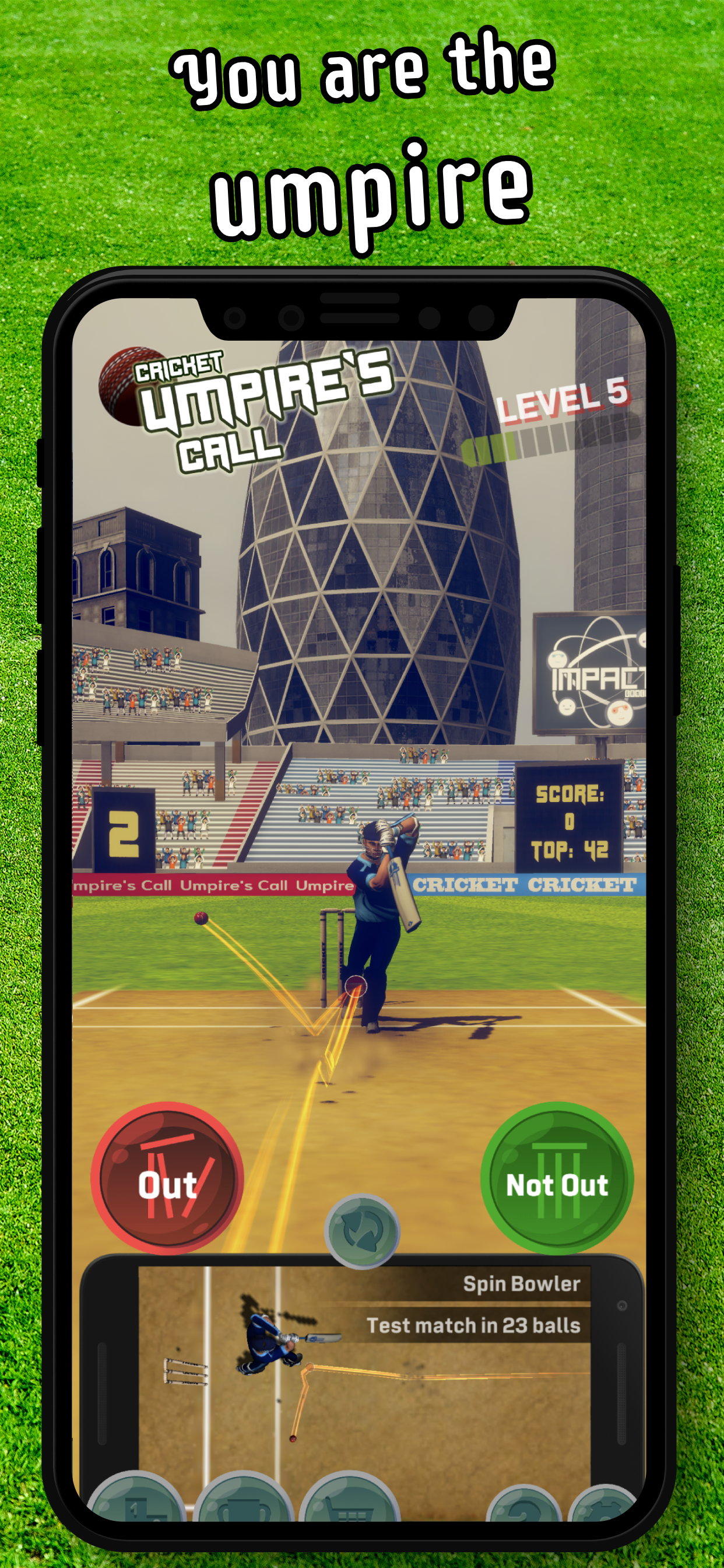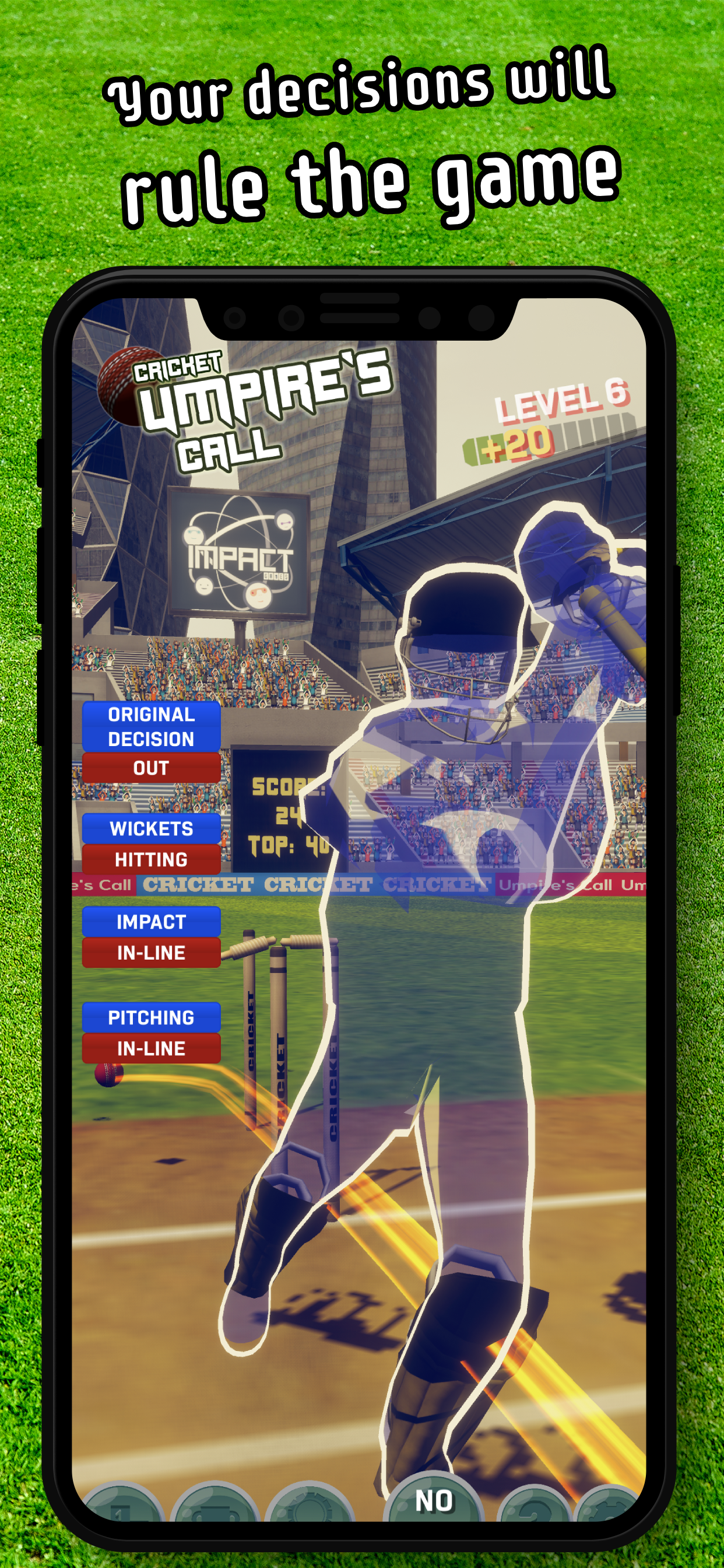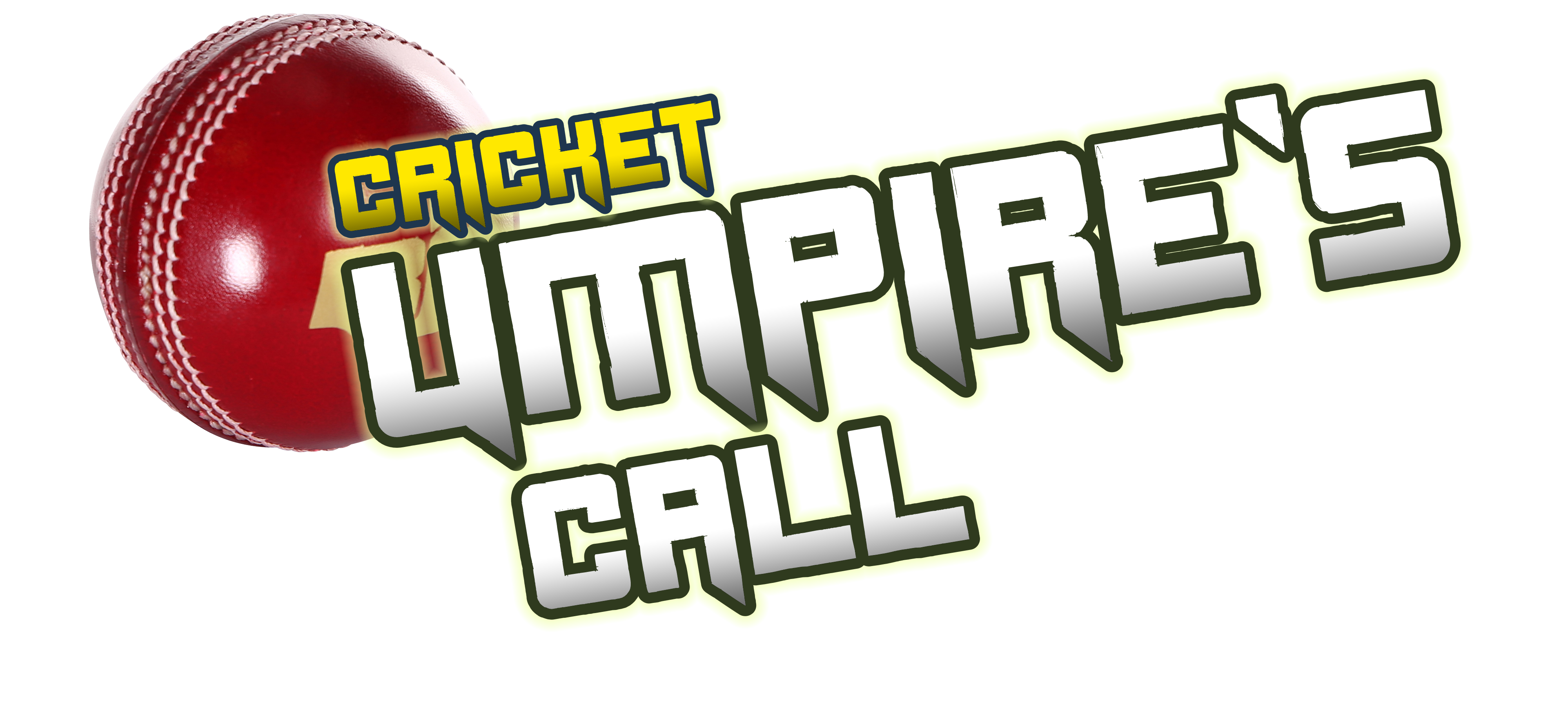 Screen shots